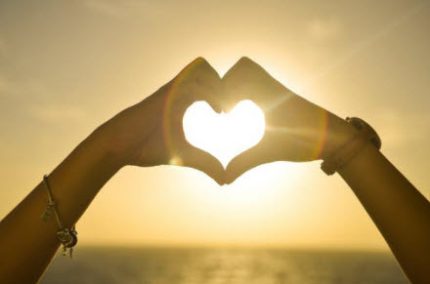 It's been two years ago tomorrow, Wednesday, December 27, that we lost Craig and Chase!  On the evening of December 26, 2015, the boys sat in the "man cave" that I am sitting in while writing these words.  Coincidentally, Craig called before they had arrived and asked if there was anything to eat?  Without thinking about the coincidence, tonight, my wife, Julie, prepared the same deer stew for dinner that she had fixed that night in 2015.  Deer stew is a favorite when the weather has turned off cold.  The boys, especially Chase, ate a lot of deer stew.  Craig was never a big eater, he ate often, but not large quantities. It was the first time that I had ever met Chase.  He remarked about the "man cave", if I had a place like this, I don't think that I would ever leave.  I sure wish he hadn't left that night!  The "man cave" is full of Craig's hunting trophies and one of mine, lol!  Two of Craig's prized bow shots were a large deer killed up near Eureka Springs and a fox near Springdale.  Both of these were at the taxidermist when Craig died.  The taxidermist, Cockrum's taxidermy, wouldn't let me pay for the deer and gave me a great discount on the fox.  The employees there went on and on about how Craig would light up the room when he came to visit.  The man cave includes several duck mounts and a coyote as well.
People say that it will get easier over time with the loss of Craig.  We lost a son, a husband, a brother, a friend and so many other identities with Craig.  For me personally, I lost my only biological son, and one of my very best friends.  It has not become easier, I don't cry as often, but I miss all the things we shared together, more and more each day.  In the summers, we played a lot of golf together, in the winters, he would talk me in to hunting some times.  There were all the band shows, where I was always the "gopher" for all the things Craig would haphazardly forget. How I yearn for a call and a turnaround to go back to his place for his audio ears or batteries or his boots or his V-neck t-shirt. I miss all the conversations about Razorback sports and the St. Louis Cardinals.  I miss all the friends he would include for a visit to our house.  Julie and I always considered Craig as a gatherer of people, and all of them would quickly become great friends.  People just seemed to gravitate toward Craig and he was quick to include them.  I remember an ice storm at the University of Arkansas, where power was out for several days.  We had power in Alma, so here came Craig and 17 of his college friends.  We had a great time, the grocery bill sure went up that week!
I want to thank everyone for all your thoughts and prayers.  The texts, the calls, the lunch invites, the notes, the cards, the smiles, the game nights (with Craig's friends), the warmth and encouragement you've given our family.  We've grown close to Chase's family  and we love them just like Chase was one of our children.  We've grown close to many of Craig's close friends that hurt just like us.  We've become good friends with the Burlsworth family, who have been a huge encouragement to us with the Craig Strickland Foundation.  We appreciate the donations and the assistance in starting and continuing the Foundation and the great mission to preserve Craig's legacy.  We have an exciting announcement to make about the Foundation in the next few days!
I am thankful for Helen, Craig's wife, and the people she touches through her social media.  If you haven't followed her vlog, her Instagram or her Facebook page, you are missing some sincere thoughtful words.  I am thankful for Craig's siblings.  Each of them have become stronger in their faith and their relationships.  I am extremely thankful for Craig's sister, Katie, who is expecting our first grandchild in March.  I will miss the way Craig would have interacted with his niece.  We'll make sure she knows all about Craig and his goofiness and love for children.  I am thankful for my wife, Julie, who has been strong when the rest of us have been weak.  She is amazing in the way she models grace, strength and compassion, something all of the family has desperately needed over the last 2 years.
Most of all I am thankful for our Savior, who we just celebrated His birthday.  He has been my Great Comforter, my Rescuer, my Counselor, my Everlasting Father, my Prince of Peace.  He separates us from our fears and anxieties.  His peace will last eternally, any other securities will not last eternally.  He has conquered death and hell so that I may follow Him.  Do you know Him?  God sent a light who would shine on everyone living in the shadow of death.  This message of hope was fulfilled in the birth of Christ and the establishment of the eternal Kingdom.  Yes, this is what I'm most thankful!  Do you know Him?  God is sweeter than all pleasures! God is the greatest delight, feast on Him and seek Heaven!
Randy Strickland 12/26/2017