Craig's family, friends and mentors would like to share Craig's legacy through their words and opinions of Craig's life attitudes.  The desired goal would be to encourage, heal and bring hope and joy to all that read.
Craig's positive energy always seemed to be greater than everyone's negativity and Craig's confidence seemed greater than everyone's doubts!
The Craig Strickland Foundation encourages you to watch for these weekly posts and absorb these thoughts imagining Craig's personality pouring through each one.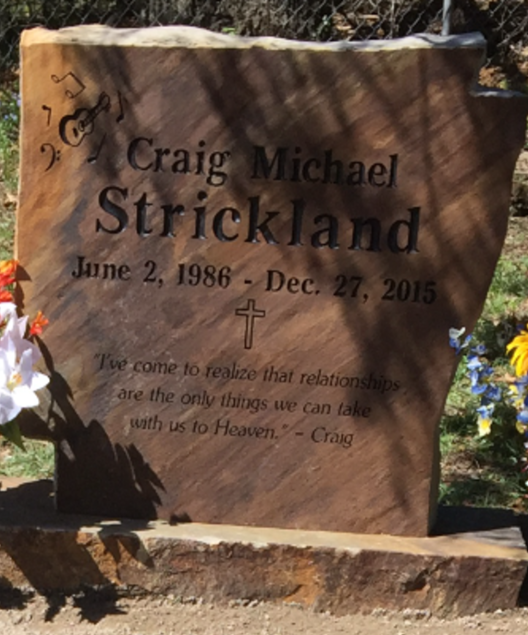 Craig's grave is located at Dowell Cemetery in Fayetteville Arkansas, note Craig's saying at the bottom, "I've come to realize that relationships are the only things we can take with us to heaven." – Craig Strickland
How many twenty-something year olds freely make statements about heaven as Craig had done?